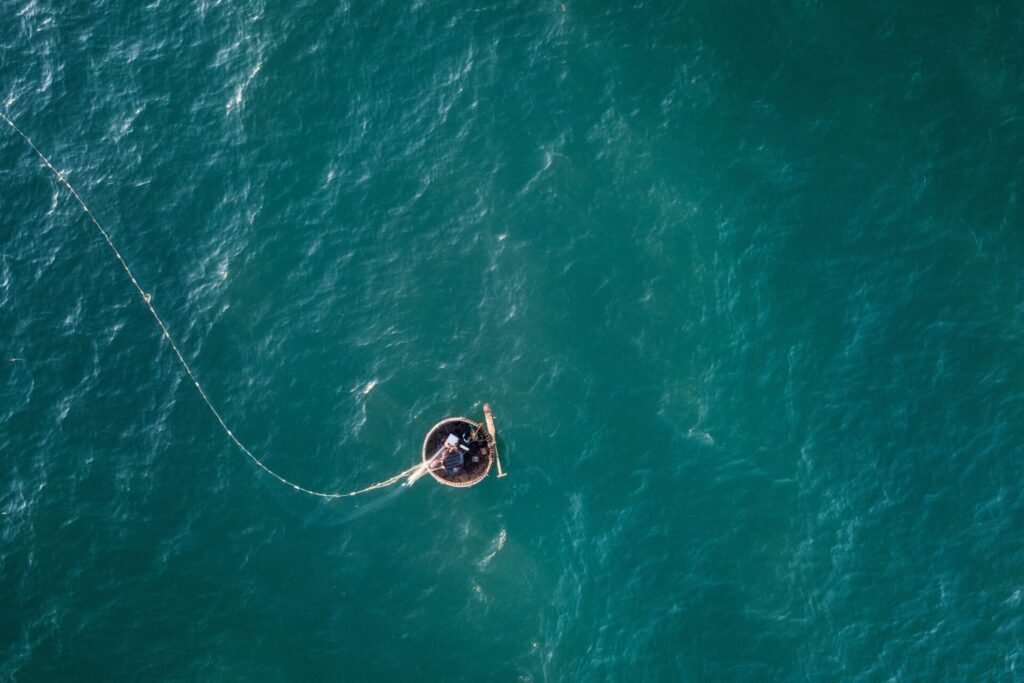 Vietnam has always been described as paradise , add a photographer to this destination and it becomes a dream. A friend decided to move to LA and we wanted to plan a trip one last time. I came across Vietnam while looking for a place that is a cultural hub as well a place that we can lounge at the beach.
The trip was planned for 7 days, all the way from the 10th of February to the 17th of February 2020. The impending threat of Covid had already struck and we were closely monitoring the news all the way till we had to fly out. Though Vietnam was not a risk at the time, but since it shares a border with China, it became a major concern. I have to agree that we were a little nervous since 3 confirmed cases had already been reported but statistically were still really good odds.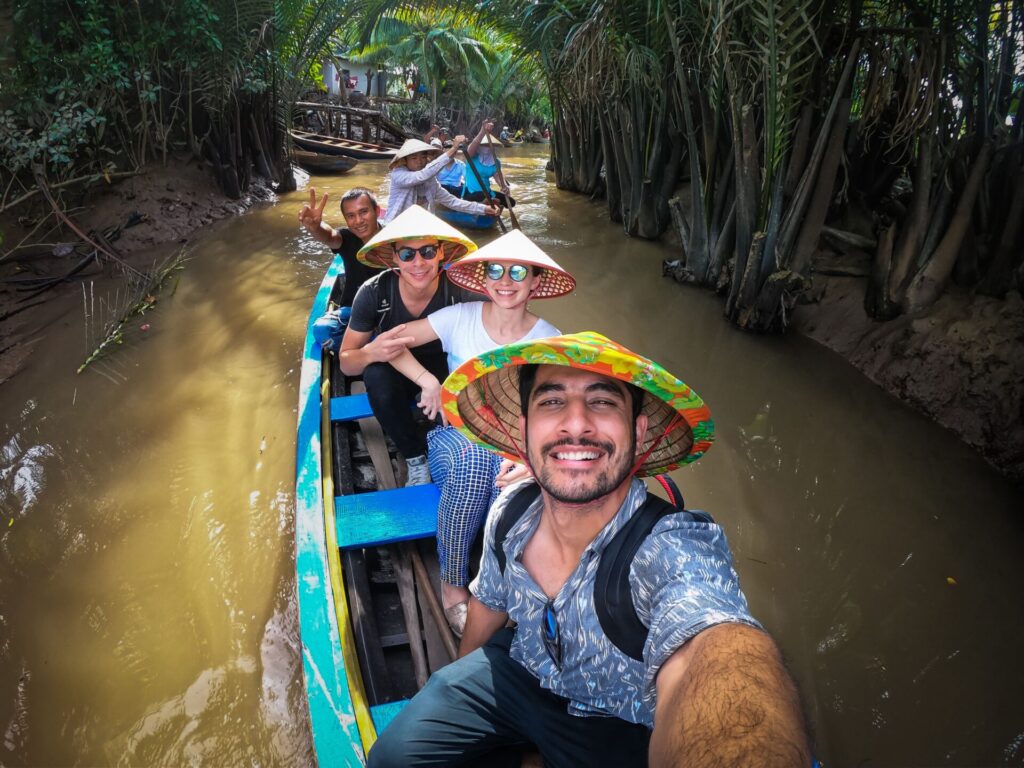 What helped our cause was the fact that there were no travel advisories for Vietnam and we flew with Indigo from Mumbai to Kolkata and finally Hanoi. This is the perfect budget destination since returning from Ho Chi Minh to Kolkata and at last Mumbai all in all cost us just 20,000/- per person. That is definitely a steal for international travel. The basic precautions were still taken and we wore a mask at all times and packed a bunch of sanitisers too, but that was the case with everyone, from travellers to crew at every airport.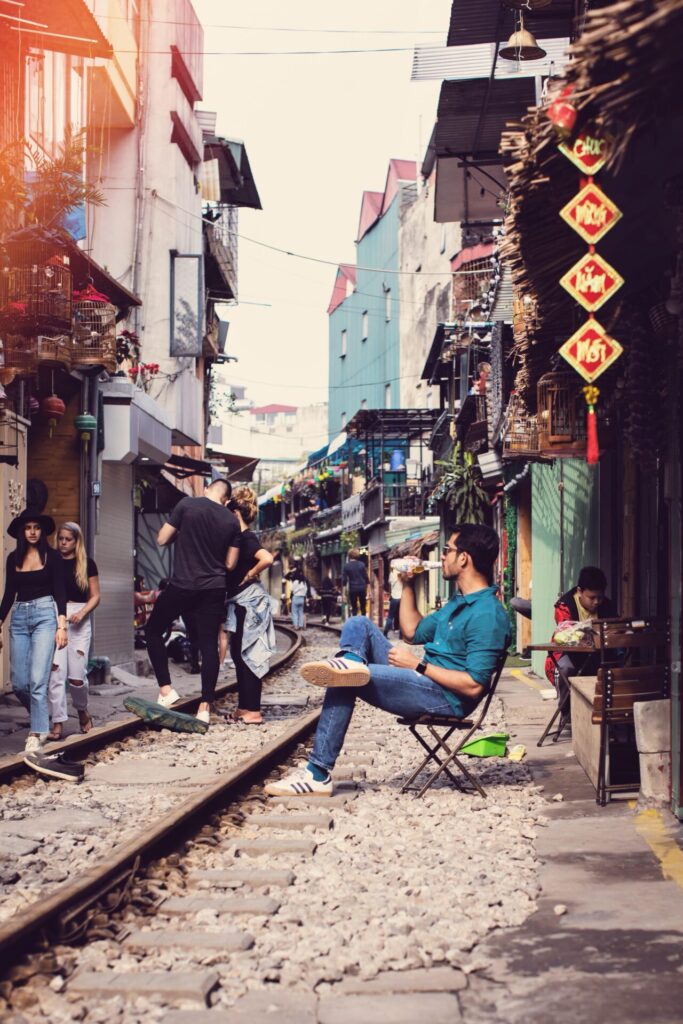 The first stop, Hanoi, the capital of Vietnam. Hanoi is known for its centuries old architecture and rich culture complete with Southeast Asian, Chinese and French influences. The streets are jammed with more bikes than cars. Pro tip: Use Grab, it's a popular ride sharing app and is extremely easy to use. The street food at Hanoi is popular, opt for the Vietnamese Pho and egg coffee. It's considered to be a staple and is not to be missed. By day, choose to explore Hanoi on your feet, its picturesque and turns into a burst of colours supporting the vibrant night life. My top picks in Hanoi: Old Quarter, Train Street and Ngoc Son Temple.
Next up, Ha Long Bay! It has been inducted into UNESCO's list of World Heritage Sites and is famously known for its emerald waters and thousands of towering limestone structures topped off by beautiful rainforests. It's going to knock off a day from your itinerary but is worth it. It takes four hours to travel from Hanoi, some planned trips will provide overnight stay on a boat. Do not miss out, Ha Long Bay is beautiful, serene and will leave you with one of the most memorable sunsets you will ever see.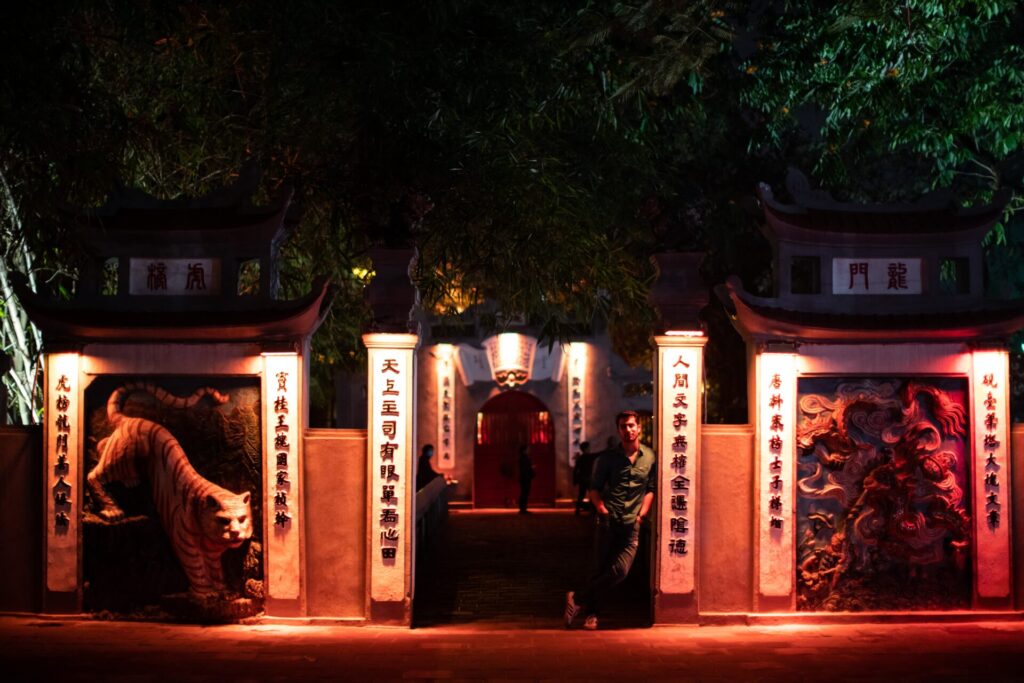 Moving on, we took a flight to Phu Quoc, a Vietnamese island off the coast of Cambodia in the Gulf of Thailand. It is highly recommended for its white sand beaches and resorts. We took a little break here to enjoy the sun and sand topped off with our choice of cocktails. We cooled our heels for two days before moving into the next leg of our travel. An absolute must have at Phu Quoc are the burgers at Winston's Burgers and Beer. They serve the most delectable burgers and hands down one of the best I have ever eaten.
Finally, Ho Chi Minh City, formerly known as Saigon. Saigon will immediately ring a bell for the pivotal role it played in the Vietnam War. It was rechristened Ho Chi Minh City after their late communist leader. I've always been drawn to places with historical importance and rich cultural depth, and having watched many movies on the Vietnam War, it was only right that I booked a tour of the Cu Chi tunnels from the AirBnB experience. These tunnels were instrumental in several military campaigns used by Viet Cong soldiers to duck and as hiding spots during combat. They were monumental to the Viet Cong in the resistance of the American forces and helped counter the growing American military effort.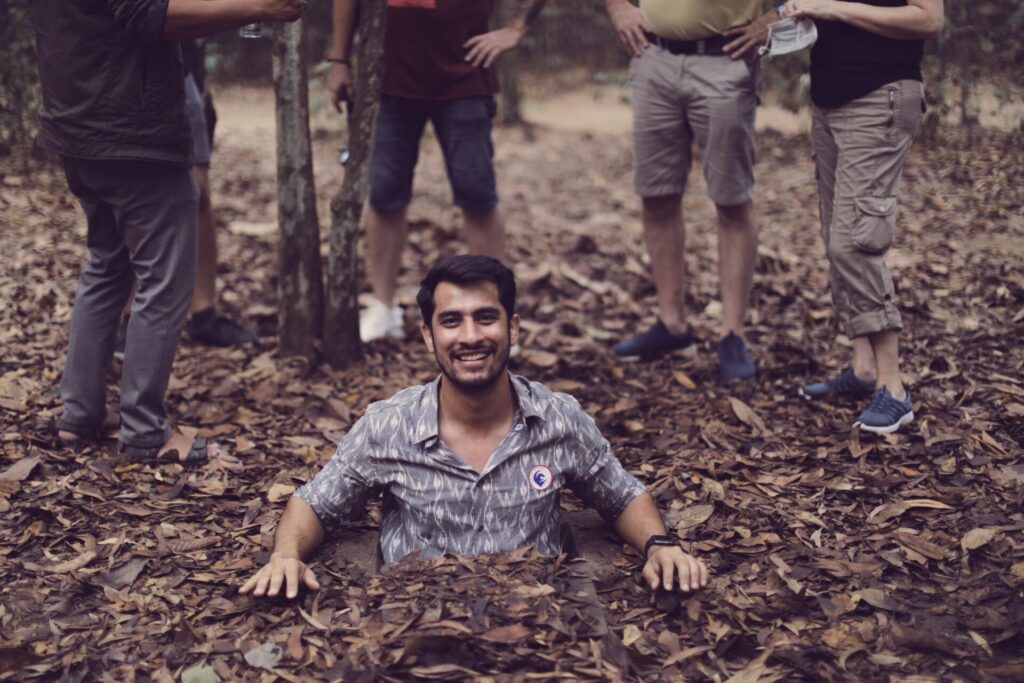 The best part of my trip will absolutely consist of the countless hours I spent with my camera just walking around and getting pictures that now adorn the walls of my house. The same tour included Mekong River Delta which is vast maze of rivers, swamps and islands. It's a home to floating markets, Khmer pagodas and villages surrounded by rice paddies. Do yourself a favour, go there, it is a treat.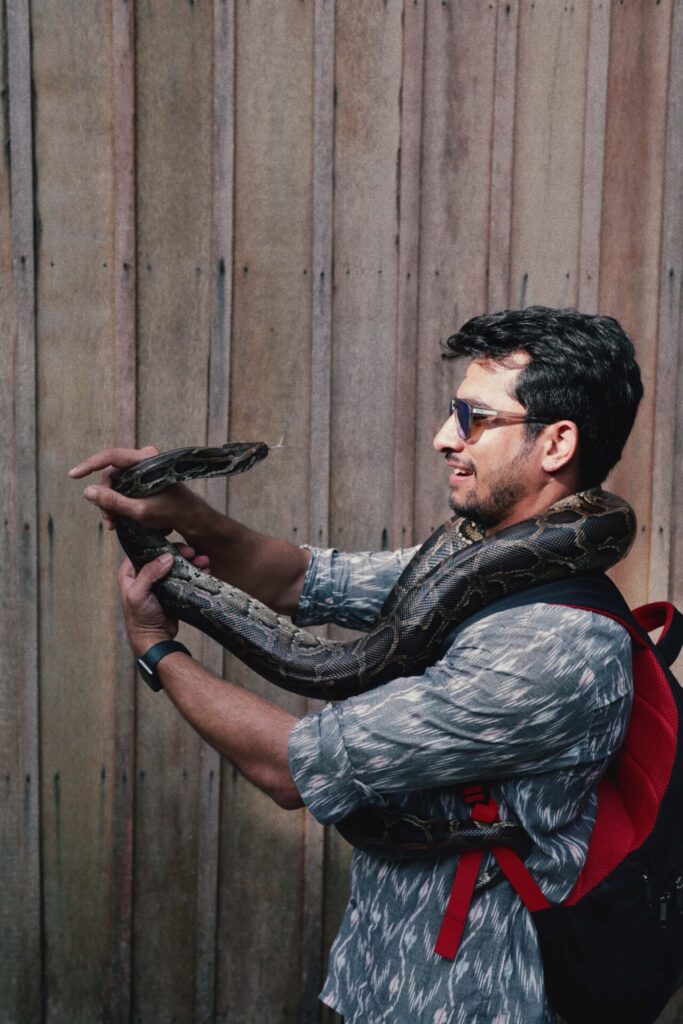 The last day in Ho Chi Ming and Vietnam itself was full of me just walking around the city and exploring the night market, opera house, central post office and the most famous Vietnam War Remnants Museum. The museum is overwhelming and will move you to see photographs and to delve into the history and brutal consequences of the Vietnam War.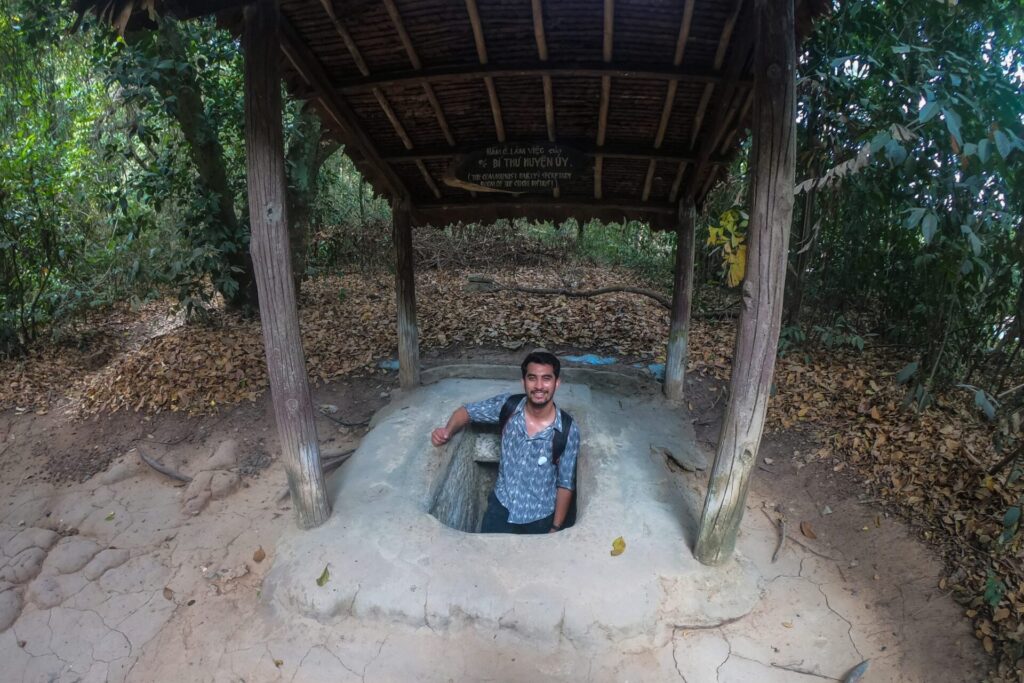 Vietnam is definitely a destination I will go to another time and I hope to fulfil my travel checklist soon. With Covid around, we missed out on Sapa Village and Da Nang but I am drawn to Vietnam and look forward to explore its culture, food, and absolute beauty once again.
---
You might also like